It's Beginning to look a lot like Christmas! Our Holiday Show is this weekend! Saturday and Sunday, November 12th and 13th from 10am to 5pm!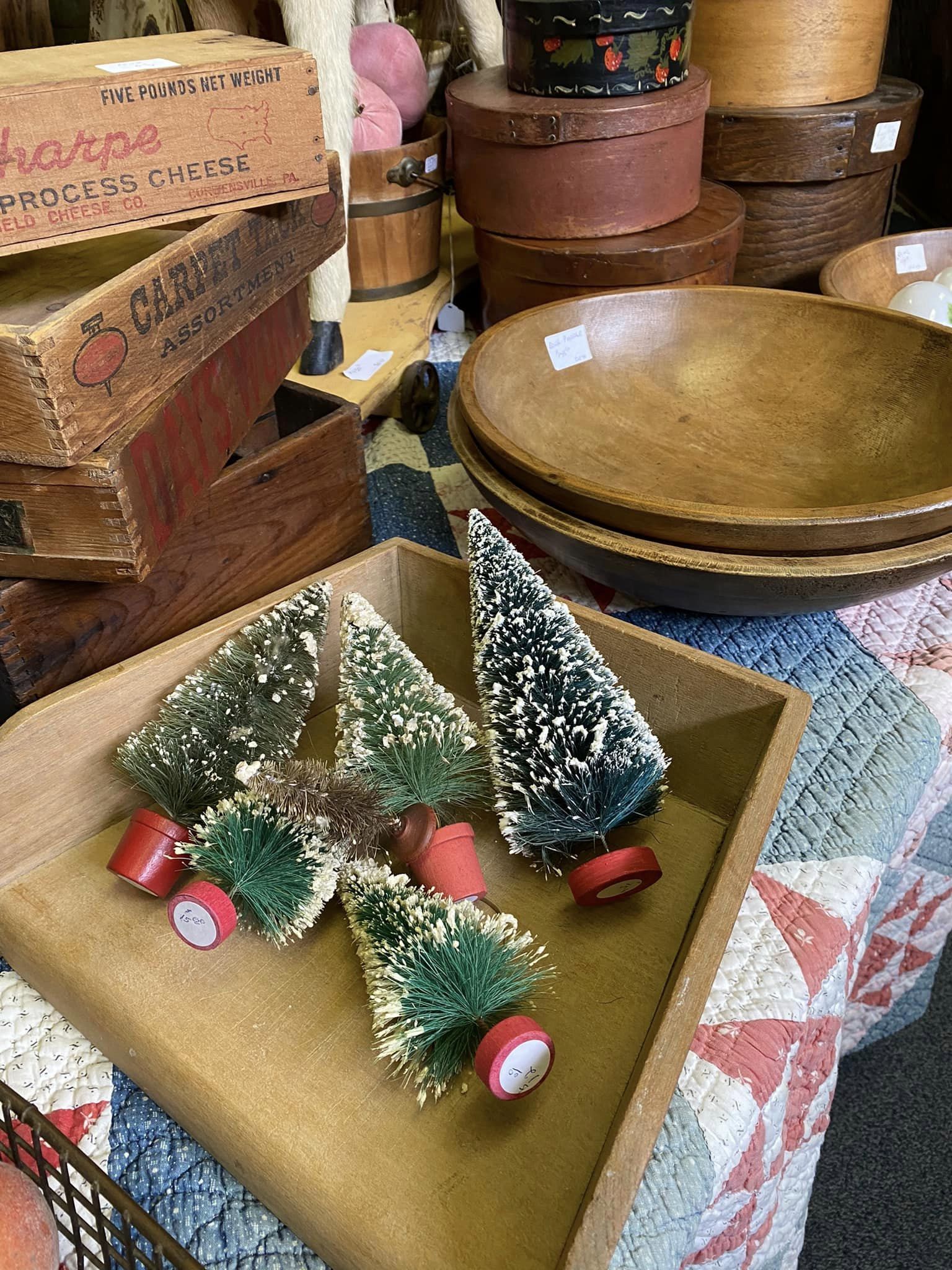 Over the river and through the woods! Our Holiday Show is this weekend!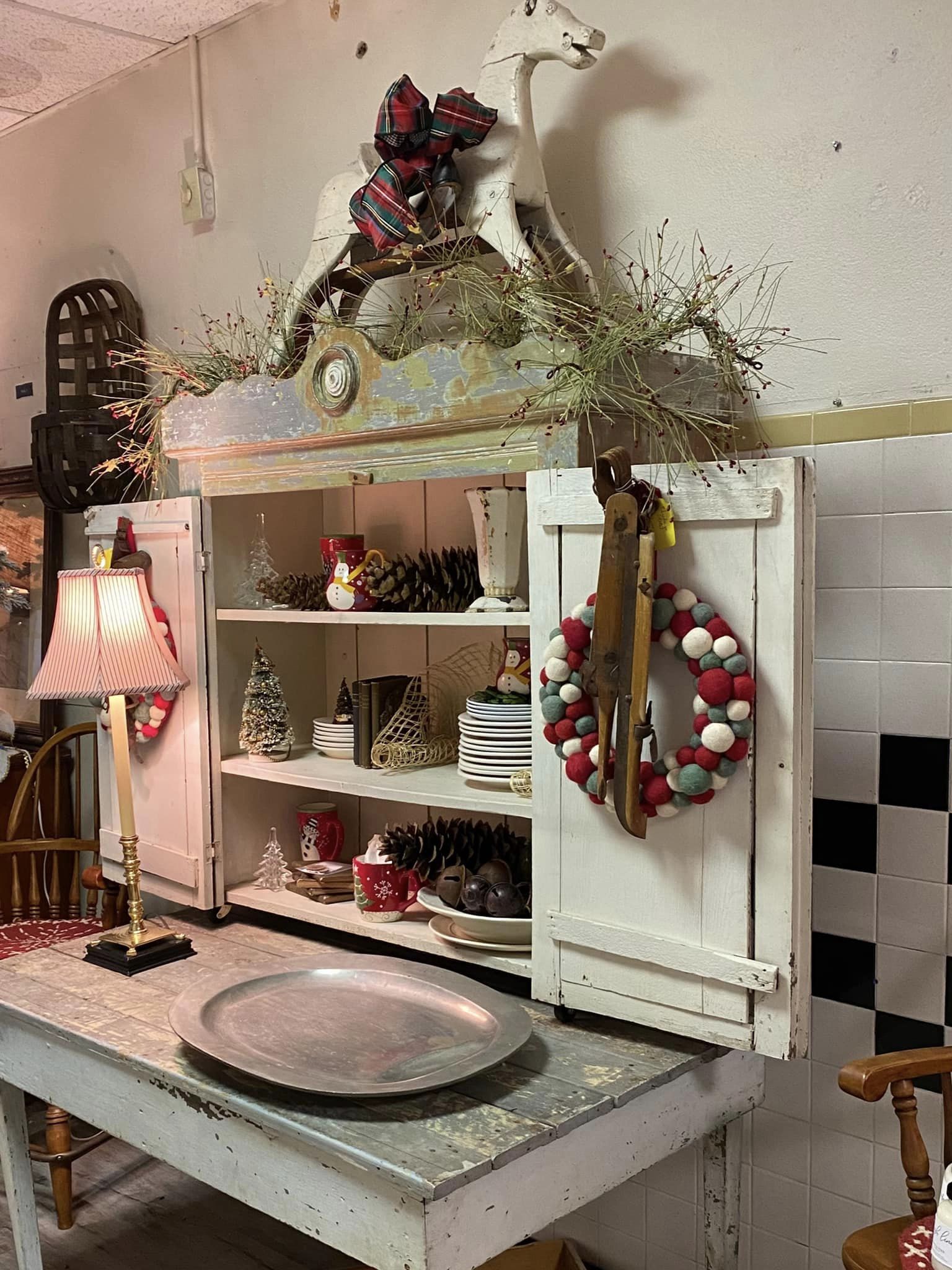 Quality, old vintage plaster, hand-painted fruits, vegetables and bread. Perfect for staging in a kitchen or General Store display. Very unusual find in excellent condition. Elaine Steele.
Beautiful and unusual. Antique cobalt blue centerpiece low bowl with sterling silver overlay. Antique cut crystal eperne vase in Antique hand hammered copper and brass Roycroft-style stand. Antique, signed porcelain vase hand painted with Narcissus flowers. Allison's Garden.
Outstanding antique Primitives with Red and Judy Jenkins. A feast for the eyes.